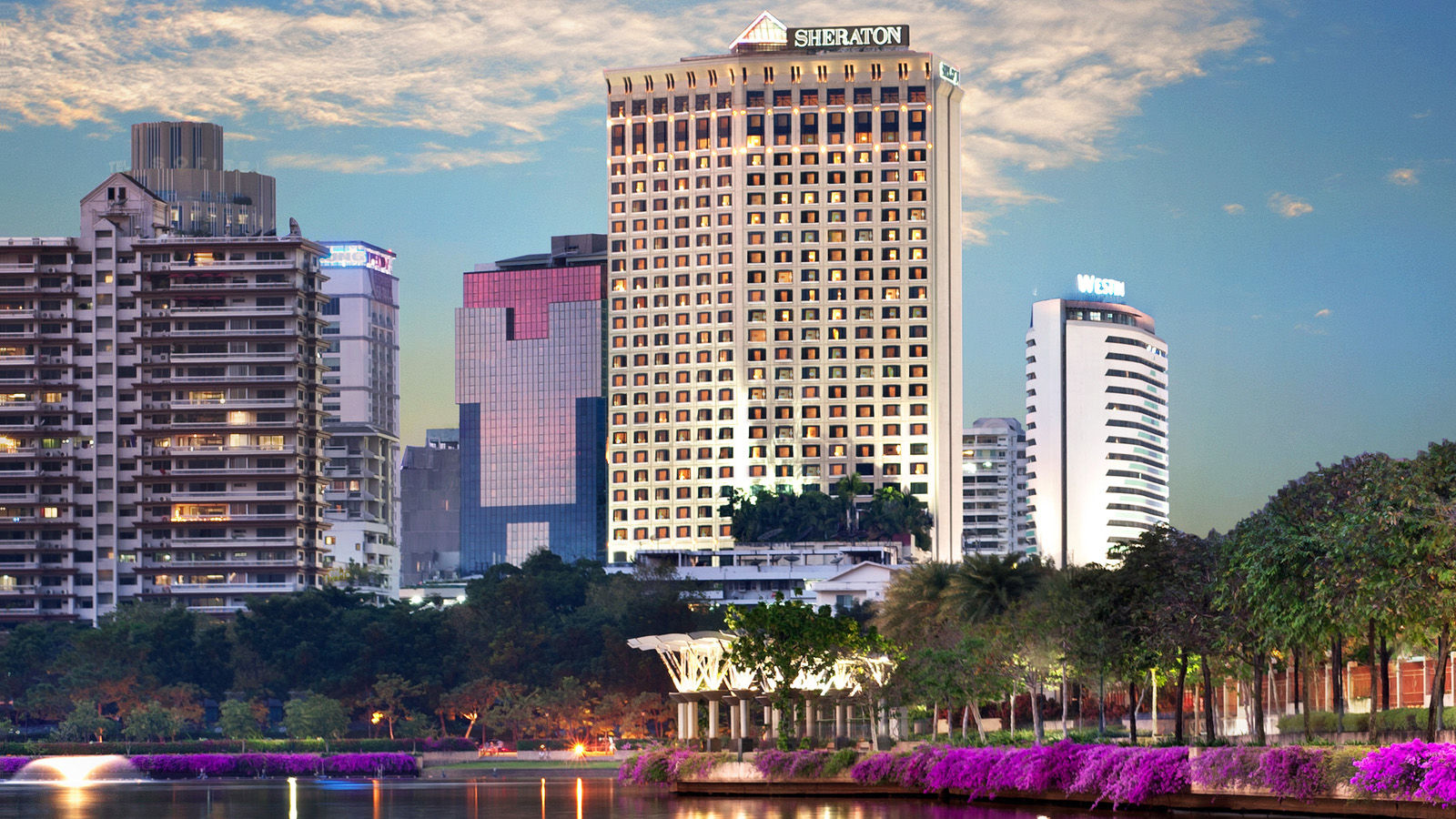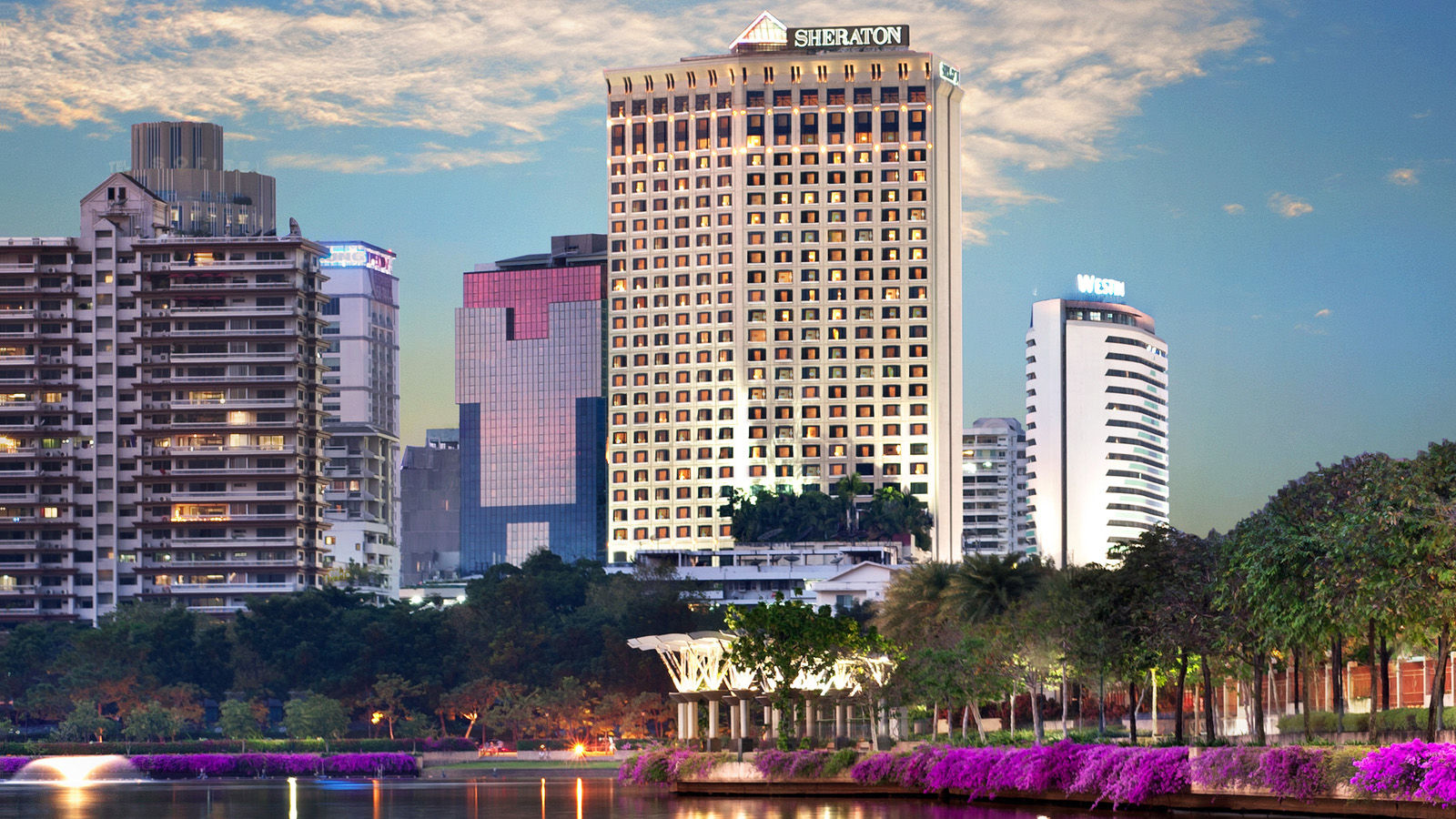 Since opening its doors in March 1996, the Sheraton Grande Sukhumvit hotel has sought to flawlessly combine modern elegance and luxury with the fascinating Thai culture in the very heart of the nation's capital. The magnificent 33-storey tower, located in close proximity to Bangkok's major tourist and shopping destinations, was built to face both magnetic city views and the soothing vistas of Lake Ratchada.

With interiors by the internationally acclaimed design firm Hirsch Bedner Associates and exteriors by the Bangkok-based architectural firm CASA, the Sheraton Grande Sukhumvit graciously caters to its sophisticated guests by delivering a "package of fantasy, drama and creature comfort". Enhancing the unforgettable atmosphere of our luxury Bangkok hotel, vivid glass sculptures by acclaimed artist Steven Gormley are artfully displayed in the lobby and public spaces. Their turquoise green color and dramatic proportions-emblematic of Gormley's designs-are prized by Asian art collectors worldwide.

Conceived of as a destination that holds appeal for both leisure and business travelers, the Sheraton Grande Sukhumvit has blazed a trail among Bangkok luxury hotels as a leader in technological advancement and convenience-featuring the fastest possible internet connections, wider bandwidth, wireless access throughout all guest rooms and public spaces, as well as state-of-the-art business and meeting facilities. For its farsighted approach, the hotel has garnered several technology awards since 1996.