Dining Offer - October 2016
* basil restaurant will be closed for renovation from October 31 until December 18, 2016 inclusive. Please kindly contact us directly for further information.
Intimate Evenings with Iceland's Coolest Jazz Singer, Anna Mjöll
at The Living Room
Prepare for intimate evenings with Iceland's coolest jazz singer, Anna Mjöll, live at The Living Room. From October 11 -29, Sheraton Grande Sukhumvit is thrilled to welcome the sensational Anna Mjöll to the stage of its renowned live jazz venue.
Rare Alba White Winter Truffles
at Rossini's
At Rossini's, we embrace seasonality with exquisite Italian white winter truffle recipes, which available only from mid-October to December. The seasonal menu will also include seabass with Jerusalem artichokes, kale, and white truffle, Wagyu beef brasato with polenta concia and white truffle, and a dessert of sweet roots with white truffle.
Highlight of the Central Thailand Cuisine
at basil
In October, chefs will elevate classic dishes from the central region to new levels of sophistication using premium ingredients and authentic recipes such as khao samunprai, spicy crisp rice with a special blend of local herbs, hoy shell phad prik Thai dam, stir fried scallops black pepper sauce, yum mamuang pla samlee/poo nim thord, spicy green mango salad with crispy cotton fish or soft shell crab and more.
20th Anniversary Up to 50% Off Gourmet Buffets at Orchid Café and Sunday Jazzy Brunch
at Orchid Café and Sunday Jazzy Brunch
To mark the 20th anniversary of the hotel, from now until the end of October, Starwood Preferred Guest and The Grande Club members and their guests can benefit from the exclusive privilege up to 50% off Gourmet Buffets at Orchid Café and at Sunday Jazzy Brunch.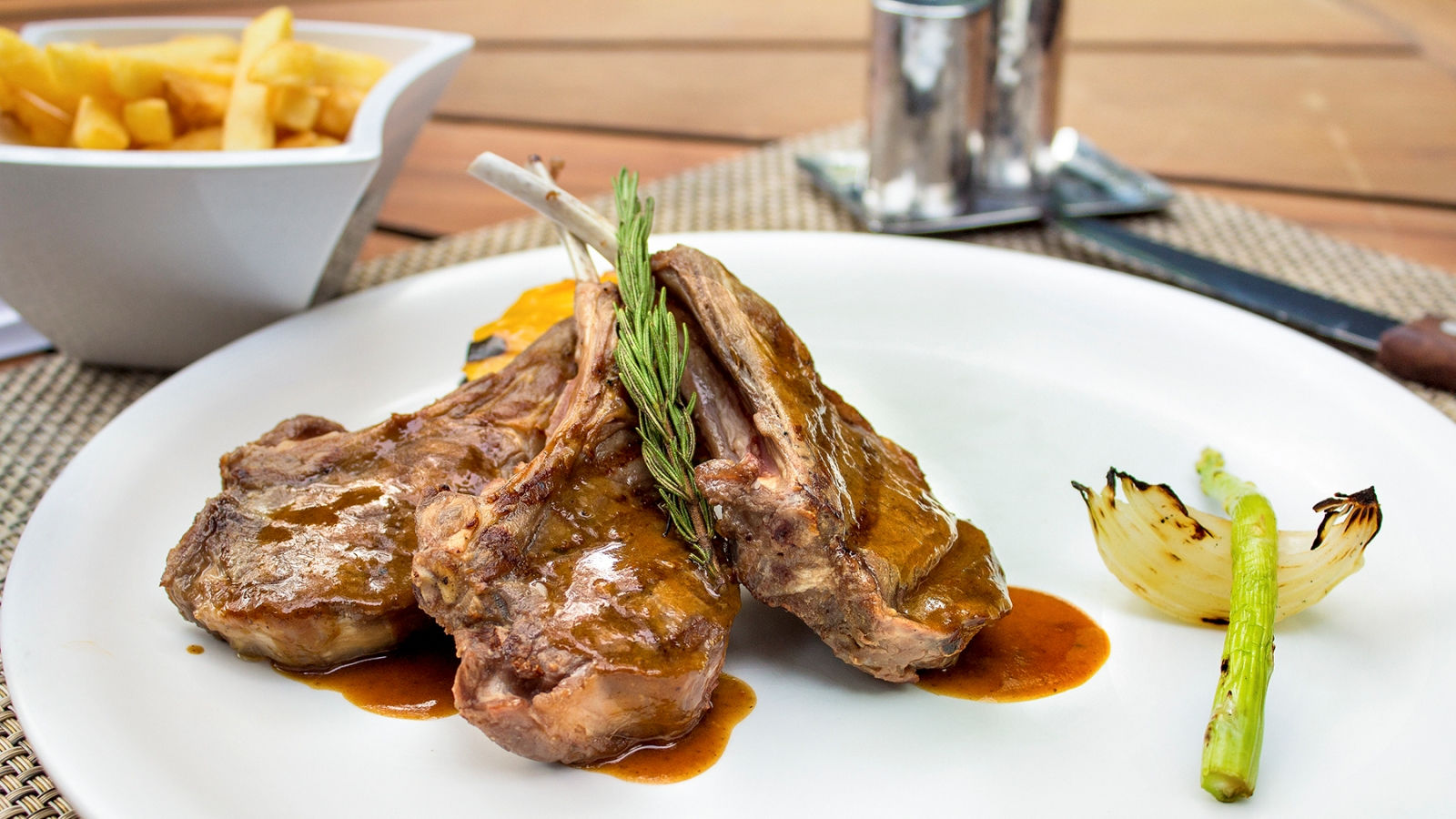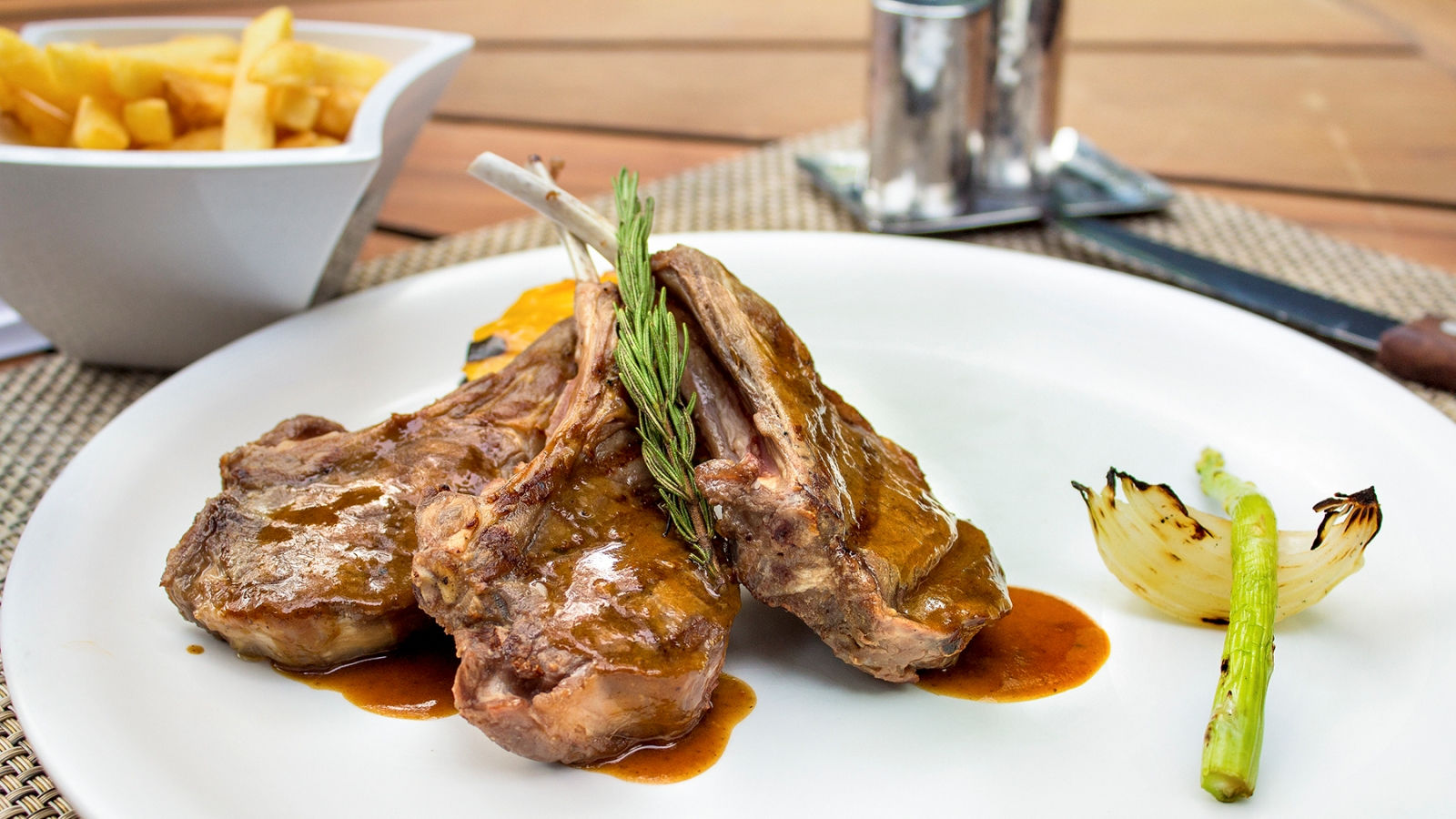 Rack Up the Ribs
at The Sala
Thoughtout this month at The Sala, tuck into our delicious and tender marinated ribs. Relax by the pool in our beautiful tropical garden and enjoy a choice of grilled ribs such as lamb ribs marinated in rosemary, garlic and lemon, pork ribs marinated in a barbecue sauce, and exotic Moroccan spiced lamb ribs.
Indulging Afternoon Tea
at The Living Room
Discover your choice of refreshing TWG teas such as aromatic Earl Grey, distinctive Darjeeling, and pure Ceylon, accompanied by savory light bites and finger sandwiches, Iberico ham with melon compression, king crab cones, and delicious sweet pastries such as Paris macaroons, pistachio eclairs, red velvet cheesecake, classic scones with cream and more. Online Store purchases enjoy 30% off .
Dine in the Dark
We invite you to embark on a journey of sensory awareness while serviced by visually impaired guides. Choose one of four delicious 4-course set menus including Asian, Western, vegetarian, or a special surprise menu at 1,450 Baht++. Step out of your comfort zone and join us for an unforgettable evening at "Dine in the Dark."
International Lunch and Dinner Buffet (Weekdays)
at Orchid Café
The incomparable lunch and dinner gourmet buffets include a wide selection of Italian antipasti, fresh seafood, Japanese sushi, exotic Indian dishes, an irresistible choice of desserts, imported artisan cheeses, and much more. The lunch buffet is served Monday – Friday from 12.00 – 14.30 hours at 1,200 Baht++ per adult and 850 Baht++ per child. The dinner buffet is served Monday – Thursday from 18.00 – 22.30 hours at 1,600 Baht++ per adult and 1,200 Baht++ per child.